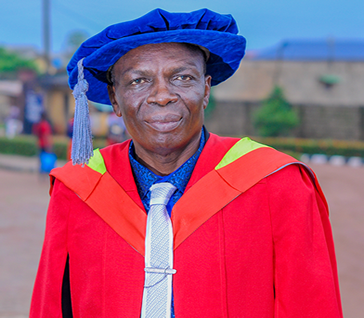 From Founder's table
Dear visitor,
this to welcome you to Epic International Schools. Since the school was established in 1986 with the aim of becoming a world class institution which will provide education as a tool for young ones to achieve excellence in life, we have been making steady progress.
Today, with excellent facilities for teaching in all relevant areas including sciences, humanities, information technology, robotics, music etc., Epic international schools stand tall as we are steadily moving forward towards the actualization of our mission statement.
Sitting on an area of 1.5 hectares of prime land known as Epic Estate, Irewon Ijebu Ode with a beautiful and functional layout which is pleasant to behold and a committed team of staffers, Epic International School Nigeria is delivering the goods.
With numerous Ex Epicans who have graduated from the school doing exploits in various vocations as well as high profile universities all over the world, it is evident that the school has become a force to reckon with, in the educational landscape of Nigeria.
In the Republic of Togo, Epic International School has become a choice school for discerning parents who are committed to making their children to acquire quality education in a multilingual institution. Currently, the school has students from thirteen different countries.
Offering nursery, primary and secondary education in conducive environments, as an international group of schools, we keep working to ensure that we keep our numerous parents happy for being part of the success story of Epic.
You are cordially welcome to our world!
Mike Oluniyi. Ph.D.
Founder.